We've thrown around the thought of painting our play room for a while. First we couldn't decide on a color, but then I thought about it. The play room also doubles as our front entrance way. I didn't want it to be too brightly painted, but I wanted something a little less boring.
This is what we came up with:
Before: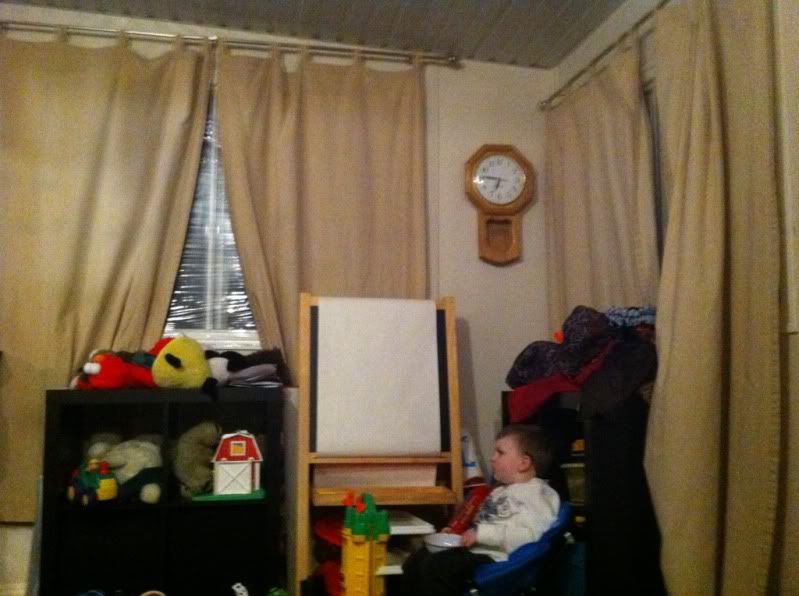 After: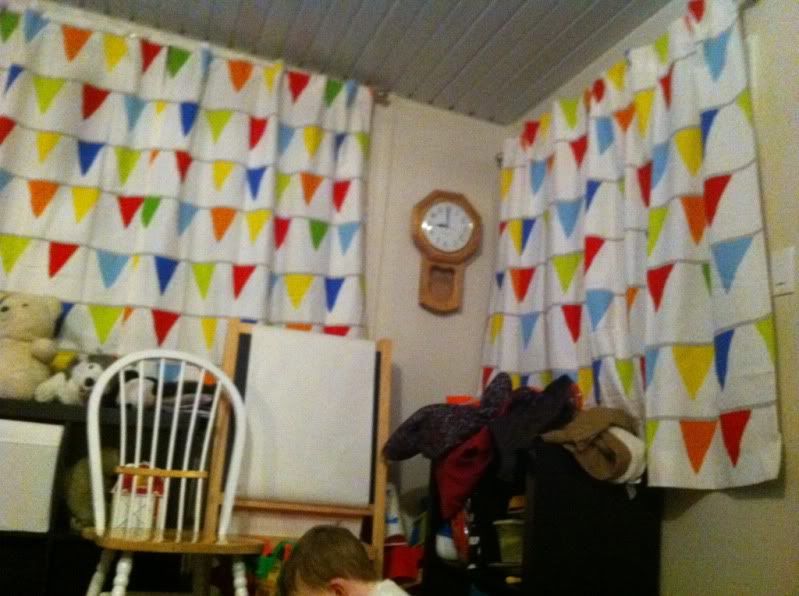 I LOVE how much brighter and fun it makes the room seem. Another way to up the color is we finally bought the second 2 chairs for the kiddie table. We bought 2 chairs with the intention of buying the other 2 when we had our next kid. Pink for girl or green if it was another boy. So, we've added these today which should brighten the room up that much more.
Now if only we can keep all the toys under control. Lol. With a second child coming in about 2 months I know there is no hope for that.