Ok, so I've really wanted to try cake pops. They taste delicious but I've never gotten the urge/ambition to make them. Until now.
Santa isn't getting cookies tonight, he's getting cake pops.
Now let me tell you, it is crazy easy. I thought it was some drawn out long hard baking to-do. I'm here to tell you it's not. I made a cake, according to the directions on the box. When the cake is finished crumble it into a bowl. Add 3/4 can of frosting. (thank you to my MeMo's for that tip instead of using a full can) stir it up, and ta-da!!
Then, get messy and roll the cake into balls. Put on a cookie sheet and put into the freezer.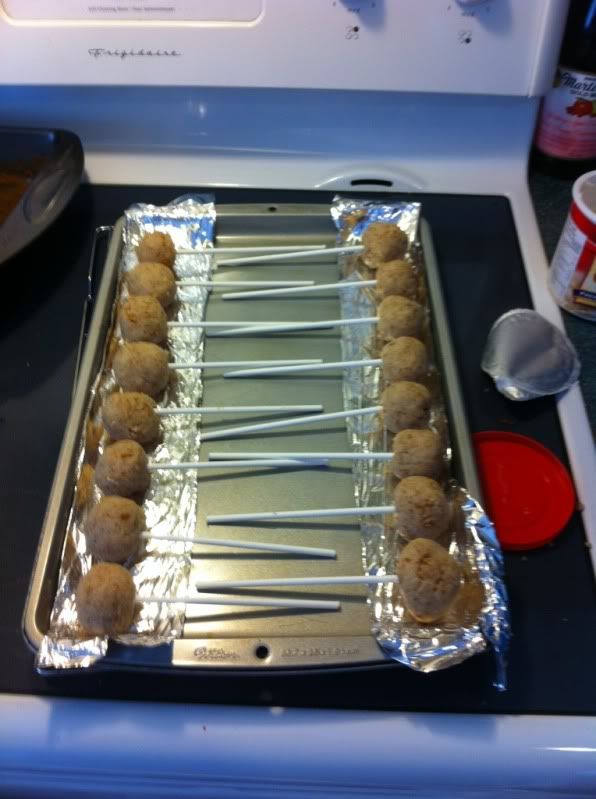 I bought some red and green chocolates to dip my frozen balls into (bahaha, balls) and hopefully everything turns out yummy!!