I have a picture of my husband years ago shaving. When I was doing my Christmas shopping last year I came across a lightning McQueen shaving kit. I wanted to capture a picture just like the one of his daddy shaving. Today we finally broke out the kit.
First daddy had to teach him how to shave.
Step one, lather with shaving cream
Then he has to check and make sure he's all covered
"this is how you shave"
"don't forget under your chin!"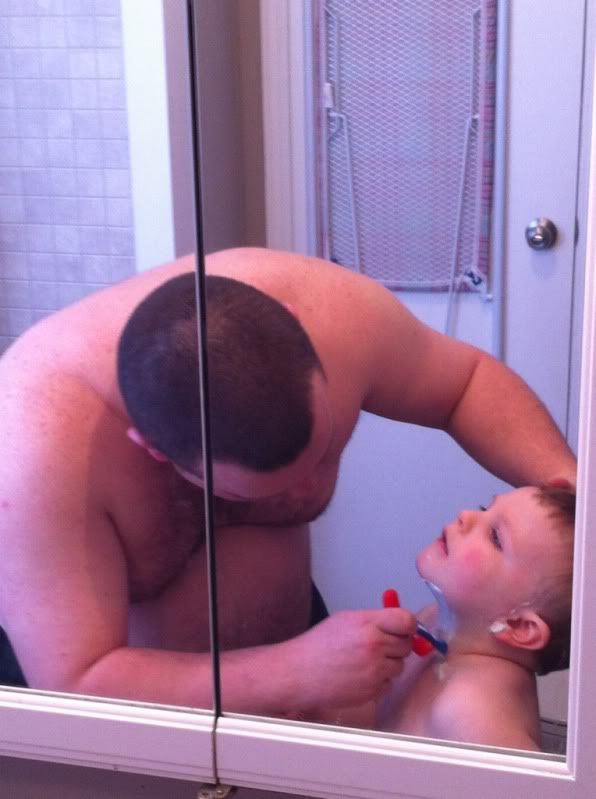 Now it's Austin's turn!!